EXHIBITIONS / ACTIVITIES / PUBLICATIONS


Master Drawings
group show
January 20 / 28 /2023
Henrique Faria New York and Herlitzka & Co
New York City


ArtBasel
Miami Beach
solo show
Survey S03
01/12/22 to 03/12/22
Miami



Proceso creativo: variaciones sobre los alcances insospechados del arte
Clase magistral
Mercados
group show
19/08/22 to 28/02/23
Museo del Banco Nacional de México
Mexico DF




El arte es un misterio
group show
08/09/22 to 28/02/23
Fundación Fortabat
Buenos Aires




Supersignos y la performatividad de la materia
solo show
August 25 / November 30 2022
Museo Sívori
Buenos Aires




Mercados
group exhibition
August 18 / November 27 2022
Museo del Banco Nacional de México
México DF


Vortic's art project
Female Voices of Latin America
Herlitzka+Faria gallery
April / May / 2021
London





Crear Mundos
Fundación Proa
November 2020 / February / 2021
Buenos Aires





ELLAS [They]
group exhibition
Luciana Brito gallery
in collaboration with Herlitzka+Faria gallery
Condo
Sao Paulo
February/April 2020


108º SNAV 2019
Sculpture Special Mention
exhibition
Casa Nacional del Bicentenario
November 2019 /January 2020
Buenos Aires

ELLAS
group exhibition
Herlitzka+Faria gallery
November 2019 / February 2020
Buenos Aires




SNAV 2019
exhibition
Casa Nacional del Bicentenario
November 2018 /January 2020
Buenos Aires

ArtBO
19/09 to 22/09/2019
Herlitzka+Faria gallery
Bogotá






100 years of Ingmar Bergman in Argentina
Drama (Videoperformance is projected in this framework)
26/07/2019
Centro Cultural de la Memoria Haroldo Conti
Buenos Aires





Critical Machines
Feminist calls to art history
Round table
27/07/2019
Auditorium Colección Fortabat
Buenos Aires




Public Audience
enactment
June 1/5 pm / 2019
Essays on a Tribunal
The Power of Political Economy on Trial
Parque de la Memoria
Buenos Aires




Semana del Arte – Art Basel Cities
Mesa Redonda.Esto es un juicio
by Margarita Paksa
Reggiser Rafael Splegelburd
11 and 14/ 04/2019
Museo Sívori
Buenos Aires




Originales Múltiples
group exhibition
opening 9 May /2019
Centro Cultural Recoleta
Atocha and Estampa galleries
Buenos Aires




Untitled
exhibition
Henrique Faria gallery
December 5 to 9/12/ 2019
Miami


Museo de la Economía Poítica del Arte
conference
Coloquio Internacional Arte y Política en el Departamento de Artes Visuales de la UNA
October 31 /20 h /2018
Universidad Nacional de Arte
Buenos Aires





HENRIQUE FARIA BUENOS AIRES EN ROSARIO
Quincena del arte Rosario
October 23 / November 3/ 2018
Rosario


DIALOGUES AND CROSSINGS BETWEEN ART AND ECONOMY
talk
Fundación El Mirador
September 29 /18 h/ 2018
Buenos Aires

DEMOCRACIA EN OBRA
exhibition
CCK
guided visit Art Basel Cities
September 12 / 14 hs / 2018
Buenos Aires

ARTEBA
exhibition
Henrique Faria
May 24/27/2018
Buenos Aires

MISE À NU
exhibition
Proa Foundation
May/July 2018
Buenos Aires

ARCO
exhibition
Henrique Faria gallery
February 21/25 2018
Madrid

UNTITLED
exhibition
Henrique Faria gallery
December 6/10/ 2017
Miami

FRONTERA [BORDER]
group exhibition
Henrique Faria gallery
October 4 /November 4 /2017
Buenos Aires

BIENALSUR
International Contemporary Art Biennial of South America
exhibition
September 15/2017/January 31 /2018
Buenos Aires

PARAGUAY
Printed Art Fair
MACMO Museum (Revista museo)
Ruth Benzacar gallery
22 /24 september /2017
Buenos Aires

ARTEBA-FOCUS
exhibition
November 11 / 13 / 2016
Henrique Faria gallery
Arenas Studios (Av. Pedro de Mendoza 965, La Boca)
Buenos Aires




PREMIO KLEMM
exhibition
November 3 /2016 (opening)
Klemm Foundation
Buenos Aires





TABLERO
video interview
Since August 23 /2016
MALBA - NC ARTE
Buenos Aires - Bogotá




PUBLIC CONSIDERATIONS,
A SYMPOSIUM IN THREE ACTS
Art, Education and Posteducation in the Radical South
Instituto Escuela Nacional de Bellas Artes and Paraninfo Facultad de Derecho
Universidad de la República
July 26 / 27 / 28 / 2016
Organized by MACMO / Museo de Arte Contemporáneo de Montevideo
Montevideo



INFORME CAPITAL
EL INFORME RB (Responsabilidad Bancaria)
March 24 /2016
Plaza de Mayo
Buenos Aires




DODGEBALL
video interviews
Lesson0 / [Fricions Pedagogies] Pedagogies de Fricció
uly /2015
Fundación Joan Miró
Barcelona

REVISTA BOBA
Panel presentación edición #01
El Espacio
15 de Octubre 2015
La Plata

OBJECTS OF DESIRE
exhibition
Mirta Demare International Visual Art
March 29 /May 10 /2015
Rotterdam



EL INFORME C
Performative Lecture
Informe Capital publication launch
Museum of the Book and Language / National Library //Museo del Libro y de la Lengua /Biblioteca Nacional
March 25 /2015, 19 hs
Buenos Aires



INFORME CAPITAL
THOUGHT, RESEARCH, PRACTICES, ENACTMENTS AND EVIDENCE
Grant Fondo Nacional de las Artes
2014
Argentina



ART AND ECONOMY
La Paternal Espacio Proyecto PAPO (Art and political program for the artists in residence)
ART & CAPITAL lecture (performative-talk)
September 13/2014
Buenos Aires

ART & CAPITAL
performative-talk
Curator Lorena Peña Brito
MURA
August 28/2013, 20 hs
Guadalajara

RETHINKING MARXISM
publication of
Public Consideration, a Symposium in Three Acts project
# 25/3/July 2013
published by Association for Economics and Social Analysis
/Routledge/Taylor & Francis
USA/UK
FOTOCOPIA EUROPEA (European Photocopy Festival)
exhibition
May 2 /June 2 /2013
PRESSO V!(vetrina)
Reggio Emilia
MASTERPLAN (2012-2013)
Public presentation of the projects
LiPac-Laboratory of Investigation in Contemporary Artistic Practices
(Coordination/Oganization/Concept, since 2007)
May 18 / 2013
Centro Cultural Rojas-UBA
Universidad de Buenos Aires
Buenos Aires
SOME ARTISTS
exhibition
Proa Foundation
April /July 2013
Buenos Aires



MASTERPLAN (2012-2013)
Project of LiPac-Laboratory of Investigation in Contemporary Artistic Practices
(Coordination/Oganization/Concept, since 2007)
Centro Cultural Rojas-UBA
Universidad de Buenos Aires
Buenos Aires
MASTERPLAN
printed graph
exhibition
extradisciplinary project
December/January 2011
x200mas
CCRecoleta
Buenos Aires

LIPAC
2010 public presentation of the Laboratory of Investigation in Contemporary Artistic Practices (Coordination/Oganization/Concept)
investigation and production of projects
Centro Cultural Rojas-UBA
Universidad de Buenos Aires
Buenos Aires
ERRATA
catalogue
series of mixed media works on
art market themes
exhibition of Argentinean artist books
Frankfurt Book Fair
Guest Of Honour 2010 Argentina
Frankfurt

SUITE AUCTION DRAWINGS
(since 2008)
action 16th September 2010
Christie´s London
series of mixed media works
on art market themes
actions/video/drawings
actions at:
Christie's and Sothby's galleries
London & Milano

ART & CAPITAL
Lecture and pamphlet
28/May/2009
Spazio Gerra
Reggio Emilia
Italy

SUITE AUCTION DRAWINGS
(since 2008)
series of mixed media works
on art market themes
actions/video/drawings
actions at:
Christie's And Sothby's
Galleries, London & Milano

PAGES / ERRATA
series of mixed media works on
art market themes
exhibition
Arteba 2010
Mirta Demare Gallery
Buenos Aires



GRAPHS / ERRATA
printed pieces
ART&CAPITAL
solo show
Dispari & Dispari
2009
Reggio Emilia
Italy
CONVERSAZIONI
(since 2000)
mises-en-scene/
public actions/
printed pieces
ART&CAPITAL
solo show 2009
Dispari & Dispari
Reggio Emilia
Italy

ART&CAPITAL
solo show
Dispari & Dispari
2009
Reggio Emilia
Italy

INTIMITY
2009
performance
exhibition
commissioned by
Aparato Reproductor
Centro Cultural Rojas
Buenos Aires

DRAMA
video
exhibition
commissioned by
Art Biennial of Bogota
Museum of Modern Art
2009
Bogota

CULTURAL CAPITAL
intervention
commissioned by
The Commissures of La Boca
PROA Fundation
Buenos Aires 2009
MINIGARDEN
exhibition
in the Contemporay Art Gallery
ART&CAPITAL
solo show 2009
Dispari & Dispari Gallery
Reggio Emilia
Italy 2009
(since 2005)
FLOWS!
MAGAZINE IN SITU
research: conversation-tables
cafes from:
Quito, Bilbao, Beirut, Rotterdam,
Montevideo, Reggio Emilia, London,
Buenos Aires, Sao Paulo
(since August 2008)

DISPLAYS
Archeology, Laws and
Contract
exhibited at Art and Political
Cabinet
Arcimboldo Gallery
Buenos Aires
2009

TOPOLOGIES
solo show
2008
Mirta Demare International Visual Art
Rotterdam

ELIPSE
vhs-Sucesos-archive
video
International Biennial Göteborg
Rethinking Dissent
2007
Göteborg


LIPAC
Laboratory of Investigation in Contemporary Artistic Practice (Coordination/Oganization/Concept)
Centro Cultural Rojas-UBA
Universidad de Buenos Aires
2007

CONVERSATIONS
installation / mise-en-scène
commissioned by
-MAC -UNaM
Contemporary Art Museum
of Misiones University
Posadas
Aliceville project
2005



IMPERIO/THE THINGS
video/mise-en scene
commissioned by
MACRO Contemporary
Art Museum
of Rosario
Aliceville
2005

CONVERSATIONS
installation/mise-en-scene
MACRO
contemporary Art Museum
of Rosario
Aliceville
2005



MINIGARDEN
at The Contemporay Art Museum
Office of Administration
Aliceville
sculpture
commissioned by
MACRO
Contemporary Art Museum
of Rosario
2005



ELIPSE
video-installation
Alltag Und Vergessen,
Neue Gesellschaft
Für Bildende Kunst
& Bethanien, Berlin, 2003
-Alltag Und Vergessen,
Shedhalle, Zurich, 2003


CHAT 2000-01
installation/ mise-en-Scène
Verzamel Plaatsen-
Museum Boijmans Van Beuningen
Rotterdam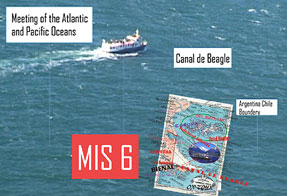 ALICIA HERRERO works with various media such as installation, sculpture, objets, drawing, painting, printed, video and performance. Her projects explore technologies related to language, economics, law, gender studies and colonialism.

She received The National Award for Artistic Career 2021; the First Prize Winner Premio Fundación Fortabat 2019 and the First Prix New Media and Installations 103th SNAV 2014, between others.

Herrero has participated in the I BienalSur, Buenos Aires; 8th Mercosul Biennial of Porto Alegre; the 10th Art Biennial of Bogota; the 4th Internationella Konstbiennal, Göteborgs; the 1st End of the World Biennial, Ushuaia; and the 5th La Habana Biennial, La Habana.

She has given workshops and lectures in various institutions and organizations: CCRojas /UBA; Cittadellarte/ Fondazione Pistoletto, Biella; Postgrado en Artes Visuales Contemporáneas, Scola Guignard /Minas Gerais Universidad Estatal; ACF-NYC and Eyebeam - Art + Technology Center, New York; Medialab Prado and El Ranchito Matadero , Madrid, between others.

Her works are represented in several public collections.
VIDEOS