EXHIBITIONS / PROJECTS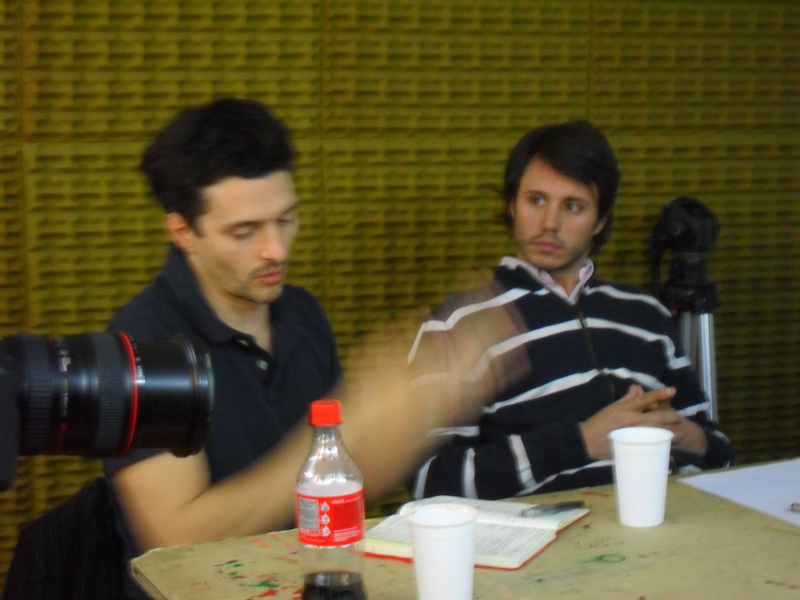 Act 1 - Art & Knowledge , re-localizations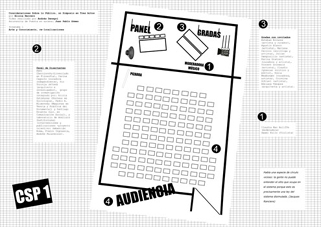 Auditorium Centro Cultural Ricardo Rojas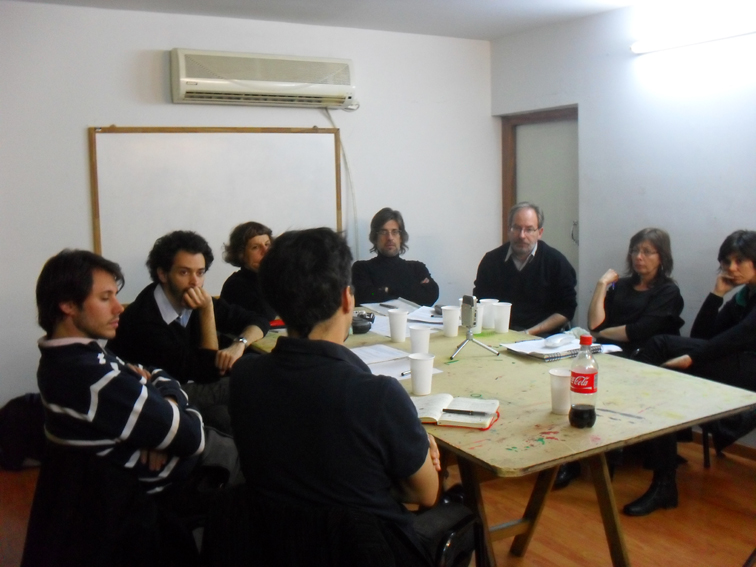 Pre-symposium, meeting 3 h, recording room
PUBLIC CONSIDERATIONS,
A SYMPOSIUM IN THREE ACTS
(2010/2011) project
Description:
Act 1 ART & KNOWLEDGE, RE-LOCALIZATIONS
Date: August 11, 2010, 3 to 9 pm
Location: Abuelas de Plaza de Mayo Auditorium, Centro Cultural Ricardo Rojas - UBA- Buenos Aires University
Public Considerations, a Symposium in Three Acts is an exercise that presents a double status of existence, creating a form of the public sphere within the city's political scenarios and enabling these scenarios to transform themselves into mechanisms of investigation.

More info
(see Act2)
(see Act3)

Art & Knowledge , re-localizations

It was a sort of vicious circle: people could not understand their position in the system precisely because it was disguised as a system law. (Jacques Ranciere)
In what way is the University part of the city? Is it possible to transform the institutional structures of the art field through the reorientation of knowledge? Can art re-present the public, or is it a sophisticated tool of critique? Can one imagine the existence of a public space in which artists and practices could intervene as agents of emancipatory action? How today can a public sphere be built based upon forms of self-organization?
19:00 - 19:10 Foyer / Cards are handed out to the public (on which they can submit written questions)
19:10 - 19:20 Opening symposium
with Claudia Mac Auliffe (moderator)
Participants:
Axel Cherniavsky (philosopher), Carina Cagnolo (art professor), Pío Torroja (m7red, architect), Alicia Gutierrez ( sociologist, Pierre Bourdieu expert), Pedro A. Klimovsky (Pierre Bourdieu expert), Santiago Druetta (Pierre Bourdieu expert), Analytic Institutional Laboratory (psychoanalysts) ( Sebastián Roma, Franco Ingrassia, Andrés Palavecino).
Esteban Álvarez (artist, curator), Julian Dangiolillo (artist), Karina Granieri (curator, artist), Leticia Halli el Obeid (filmmaker), Sonia Neuburger (curator, artist, Oficina Proyectista), Adriana Vazquez (architect). Moderator-Actress: Claudia Mc Auliffe, Viola: Awami Kollo

http://consideracionessobrelopublico.blogspot.com/
A project produced by LiPac-Laboratorio de Investigaciones en Prácticas Artísticas Contemporáneas

Centro Cultural Rojas – UBA