Films
CONSIDERACIONES SOBRE LO PÚBLICO, UN SIMPOSIO EN TRES ACTOS(2010/2011) (LIPAC-ROJAS-UBA)
Performative-talks en auditorios de universidad, banco y parlamento: UBA, Banco Nación Argentina- casa Central y Congreso Nacional.
Videos y un libro

Films:
ACTO I - ARTE Y CONOCIMIENTO, RE LOCALIZACIONES
40"

ACTO II - BANCO: ARTE & ECONOMIAS
40"

ACTO III - E.M.A.N.C.I.P.A.C.I.O.N.
40"

PRENSA dossier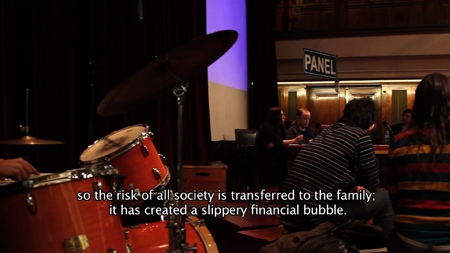 El film del Acto II - BANCO: ARTE & ECONOMÍAS es parte de las siguiente exhibiciones y publicaciones:

- IT'S THE POLITICAL ECONOMY, STUPID
exhibición - Curators Oliver Ressler y Gregory Sholette

It´s the Political Economy, Stupid reúne a un grupo de artistas superlativos que se centran en la crisis actual de manera sostenida y crítica. En lugar de ceder a nuestra actual calamidad esta exposición se pregunta si no es hora de empujar hacia atrás contra los dictados de la lógica capitalista disciplinarios y, como si por alguna magia artística, lanzar un rescate de la noción misma de lo social. (Los Curadores)

Exhibiciones en:

NeMe Arts Centre
Limassol, Cyprus
November 10 /December 6/2014

Galerija Nova
March 12/May 03/2014
Zagreb, Croatia

Gallery 400/Univ. of Illinois Chicago
November 1/ December 14/2013

Center for Cultural Decontamination in Belgrade
organized by Rosa Luxemburg Foundation (South Eastern Europe branch)
September 23 /2013

Pori Art Museum, Finland
Fereuary 2 /May 26 /2013

Artists:FIELD WORK, FILIPPO BERTA, JULIA CHRISTENSEN, YEVGENIY FIKS, FLO6X8, MELANIE GILLIGAN, JAN PETER HAMMER, ALICIA HERRERO, INSTITUTE FOR WISHFUL THINKING, OLGA KOPENKINA, ALEXANDRA LERMAN, SHERRY MILLNER & ERNIE LARSEN, ÓLAFUR ÓLAFSSON & LIBIA CASTRO, SUPERFLEX, ZANNY BEGG & OLIVER RESSLER

Centre of Contemporary Art, Thessaloniki
June 27/September 30/2012

Artistas: Zanny Begg (AU) & Oliver Ressler (AT) | Filippo Berta (IT) | Linda Bilda (AT) | Libia Castro (ES) & Ólafur Ólafsson (IS) | Julia Christensen (US) | Yevgeniy Fiks, Olga Kopenkina, Alexandra Lerman (US) | flo6x8 (ES) | Melanie Gilligan (CA) | Jan Peter Hammer (DE) | Alicia Herrero (AR) | Institute for Wishful Thinking (US) | Sherry Millner (US) & Ernie Larsen(US) | Isa Rosenberger (AT) | Dread Scott (US). Exhibition coordination for CACT: Areti Leopoulou, Theodore Markoglou

Austrian Cultural Forum New York (pictures 1,2,3)
January 23/April 22/2012

Artistas: Linda BILDA, Julia CHRISTENSEN, Yevgeniy FIKS / Olga KOPENKINA / Alexandra LERMAN, FLO6x8, Melanie GILLIGAN, Jan Peter HAMMER, Alicia HERRERO, INSTITUTE FOR WISHFUL THINKING, Zanny BEGG / Oliver RESSLER, Isa ROSENBERGER, Dread SCOTT
It included performances and readings, (e.g.) by Reverend Billy, The Aaron Burr Society, Dread Scott, Larry Bogar, Pablo Helguera, Martha Rosler and The Yes Men; plus an artist talk with, Linda Bilda, Melanie Gilligan, Alicia Herrero, Olga Kopenkina, Alexandra Lerman and the curators.

It's the Political Economy, Stupid ...ver el LIBRO
Un extensivo libro de la exhibición titulado: "It´s the Political Economy, Stupid: The Global Financial Crisis in Art and Theory" is publishing by Pluto Press (UK) and Pori Art Museum. Artists and theorists explored the current crisis of capitalism: Aaron Burr Society - Zanny Begg - Filippo Berta - Linda Bilda - Larry Bogad - Julia Bryan-Wilson - Judith Butler - Libia Castro/Ólafur Ólafsson - Julia Christensen - Angela Dimitrakaki/Kirsten Lloyd - Thom Donovan - Noel Douglas - Field Work - Reading Lenin with Corporations (Fiks & Kopenkina & Lerman) - FLO6x8 - Melanie Gilligan - David Graeber - Jan Peter Hammer - Pablo Helguera - Alicia Herrero - Brian Holmes - Pia Hovi-Assad - Institute For Wishful Thinking - Sherry Millner/Ernie Larsen - Occupy Museums - Liz Park - Oliver Ressler - Damon Rich - John Roberts - Isa Rosenberger - Dread Scott - Gregory Sholette - Kerstin Stakemeier - Superflex - Slavoj Žižek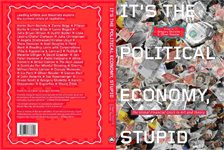 Lanzado por Pluto Press (UK) y Pori Art Museum (FI) en:
Pori Art Museum (February 2013)
Finland
College Art Association (February 2013)
New York
Austrian Cultural Forum (April 2013)
New York

Prensa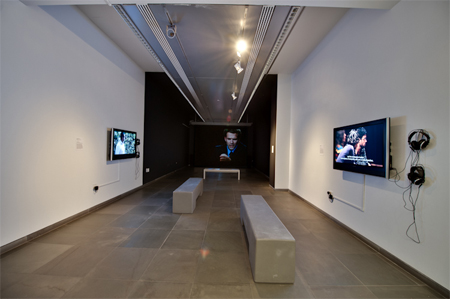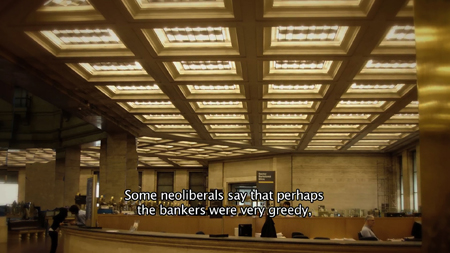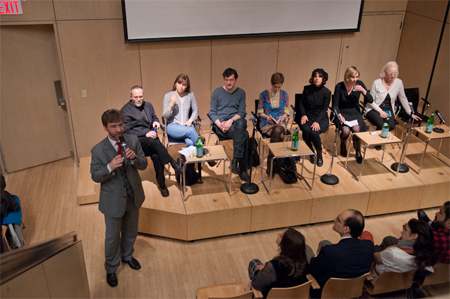 Artist talk: Linda Bilda, Melanie Gilligan, Alicia Herrero, Olga Kopenkina, Alexandra Lerman and the curators.

-----------------------------------------------------------------------------------------
- Other visible things. La chispa que incendia la llanura. (L'étincelle qui met feu à la plaine), curada por Mabel Tapia
Centro Ecuatoriano de Arte Contemporáneo-CEAC - Quito
march / may 2012

En 1966, el artista y entonces profesor de la School of Visual Arts de New York, Mel Bochner, acepta organizar una exposición en la galería de la escuela. Bochner le pide a sus amigos artistas, trabajos en papel que podían no ser, necesariamente, obras de arte. Frente a la selección realizada (que incluía trabajos o documentos de Donald Judd, Eva Hesse, Dan Graham y Robert Smithson, entre otros), los responsables de la galería objetan no tener fondos para enmarcarlos. Bochner decide entonces, presentar fotocopias de los "dibujos" e incluye, también, otro tipo de materiales como artículos científicos, textos de matemática, arquitectura e incluso el manual de la flamante fotocopiadora Xerox con la que realizó las fotocopias dando lugar a la mítica exposición Working Drawings and Other Visible things on paper not necessarily meant to be Viewed as Art*.
Retomando, en parte, el título sugerido por Bochner, Otras cosas visibles (no) necesariamente percibidas como arte proponemos un espacio donde documentos, archivos y obras funcionan sin tener en cuenta su propio estatuto, sin preocuparse necesariamente por definirse en tanto que arte pero sin, necesariamente, renunciar a él...Mabel Tapia


Artistas: Manon de Boer, Cildo Meireles, Eric Baudelaire, Société Réaliste, Panconcola, Estefanía Peñafiel, Oscar Santillán, Stefano Rubira, Juan Pablo Ordoñez, Adrián Balseca, Alicia Herrero, Artur Zmijewski, Editorial Vomitarte, Iconoclasistas, Ian Simms, Frank Leibovici, Hugo Vidal, Gabriela Bernal