EXHIBITIONS / PROJECTS
IMPERIO/THE THINGS
video and mise-en-scène
(episode 2 of Alice Ville)

floor 2 - MACRO - Contemporary Art Museum, Rosario
2005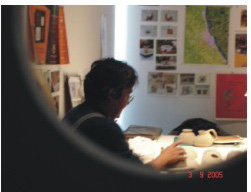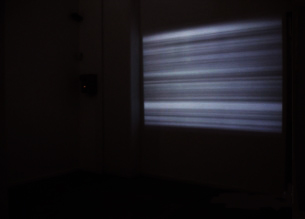 IMPERIO, video 2002 1:50

See Video
https://www.youtube.com/watch?v=b9bP5aaoMRU


Text:
AliceVille
by Belén Gache
Description:

"The immateriality of the video image is juxtaposed with the materiality of the ceramicist's real body. Empire porcelain, fetishized as sumptuous objects in auction houses, here is turned into evidence of production conditions, hand crafting, into work." Belén Gache.

It´s composed by two areas: a dark room where the video is projected and a hidden room.The space of The Things is a hidden space. It's a real space-time during the time of the show, but out of the museum regimen: a complete ceramic studio in situ, a real journal work. The ceramist produces, teaches, sales her ceramic pieces and receives visits, clients and students, eveybody are actors in a mis-en-scène without a previous script. The audience only has access to the projection video room and they discover this hidden room through a hole (the opposite wall to video projection). This hole allows perceiving the daily dynamic of a ceramics studio alive.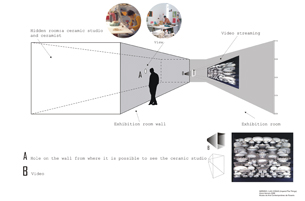 Scheme of the piece
The video (1´50") is a continuous flow between the disappearance and appearance of one picture. The picture is the page from Christie´s auction catalogue, and it´s a set of Vienna Imperial dinner service.





CERAMIC WORKROOM in collaboration with the ceramist from Rosario: Graciela Pichard.