EXHIBITIONS / PROJECTS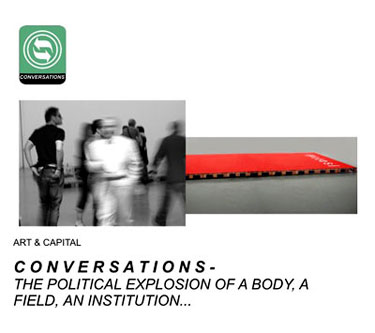 A CRISIS OF CONCEPTS ABOUT THE BODY OF MUSEUM AND THE ACT OF COLLECTING
CONVERSATIONS - TEN YEARS, MANY VOICES, CITIES, SEVERAL PLACES, LIVE ARCHIVE
Boijmans Van Beuningen Museum & several districts of Rotterdam - Macro- Museum of Contemporary Art & several districts of Rosario - MAC-UNaM, Museum of Contemporary Art – National University of Misiones & several districts of Posadas – Dispari & Dispari & Collectivo Sototetto & several districts of Reggio Emilia.

CONVERSATIONS
Chapters since 2000
Installation, mise-in-scène, video, public actions, printed pieces and documents.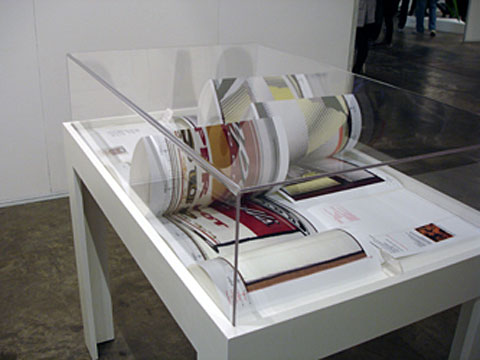 Description:

Conversations investigates the rhetoric of the art collection and the museum as container of value´s artifacts and producer of belief and patrimonial pathos.
Conversations infiltrates several levels of fiction, social activation processes and forms of self-institutionalization.
The notion of collection, the artifacts and displays, the roles of those who are actively involved in these mechanisms and the special investigation about the notion of value, are deflect, staged and subjected to a process of permormatic and formal reversibility: convention -arbitrarily- drift.
Necessary Actors Implicated (NAI)
Through the participation of Necessary Actors Implicated (NAI), proposes the creation of scenarios to give rise to the contradictions and conflicts emergence. This potentiality works out the idea of collapse, escape and infinity

Topology
Conversations proposes its own space-time to disseminate itself to areas and indeterminate times, resorts to communicational displays, to standards of exhibition and collecting, investigating overwhelm the points of departure and arrival. The notion of space, it opposed a consciousness of the time dimension.
Creation of Situations
Through the production of strategies that explore the question of what is valuable or how an object or a group of objects transformed its status, the structure of the museum, the art gallery and social sectors of the city are exposed to a series of conversational situations: talks, mise in scène, progressive meeting of stories, testimonials, objects and documents.